There are so many things I want to do differently around here. I can't even concentrate on posting, because I'm thinking about where I want to put this or if that looks okay there. ster a domain, and also wanting to change to something not so "motherly." Alsooo, working on setting up my new facebook account.
Gah! So much pressure. So much to do, and I only have the rest of my life to do it in.. haha.
Anyway, while I'm busy hacking away at other things go visit someone much cooler than me. Her name is Alexis, and she's guaranteed to make you pee your pants at least a drop or two.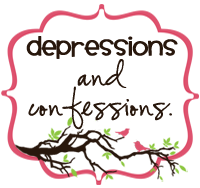 Also, I've been hearing more and more abouut this thing called
Tuenti
, and of course I'm left out as usual. Invite me, please? (
mama2boys2010 at live dot com
) I'll be eternally grateful, and may even do a favor or two for you. *eyebrow waggle* No, totally not that.
P.S. Remind me to tell you all about my trip with my mother to the tattoo shop. We both came home with brand new shiny rods through our faces! Ah, the bond between a mother and her daughter. The funny part? Totally her idea.